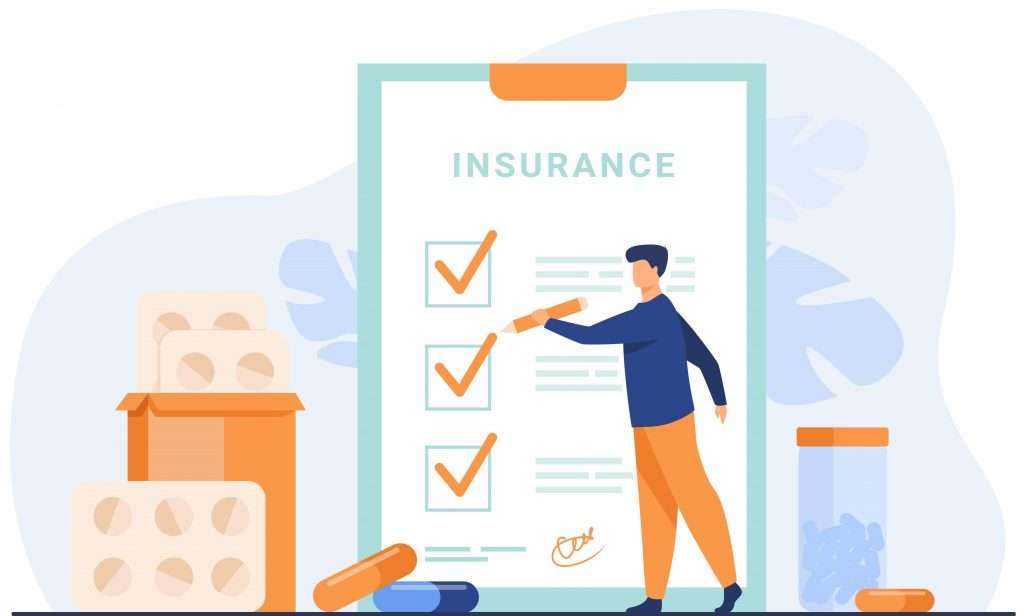 The way one markets and sells products or services has changed. And this applies to insurance too. If you want to grow your insurance business exponentially, you should know how to generate leads from Facebook ads for an insurance company!
Research reveals that 26% of Facebook users that clicked on a Facebook ad had made a purchase. With 1.49 billion daily active users and a number that's continually growing, there is no shortage of prospects on this social media platform. Facebook ads for lead generation can be a game-changer for you.
But how are these going to benefit you? Let's evaluate
Why are Facebook ads beneficial?
There are umpteen reasons why Facebook ads for insurance companies can be beneficial.

1. Most of your existing customers spend most of their time on Facebook.
Statistics show that 80% of all Internet users use Facebook, including 65% of adults over the age of 65.
2. Targeted advertising
Advertising on FB is the most targeted advertising form based on age, interests, behavior, and location.
Some of the other benefits of generating leads from Facebook ads for an insurance company include:
3. FB advertising is quicker and less time-consuming
4. It increases brand awareness
5. Boosts website flow
6. Increases revenues and sales
7. Advertisements are measurable
8. Increases customer attribution
9. Lowers customer acquisition cost
10. Drives offline sales
11. Increases repeat business
12. Builds customer engagement
13. Grows blog traffic
14. Increases SEO rankings
15. Can help you break into new markets
16. It is REAL-TIME
17. Your competitors are using it too
18. Give you an edge on larger businesses
19. It is mobile friendly
20. An effective form of advertising
On the whole, Facebook works out to be a cost-effective advertising investment for an insurance company. Not only can you multiply your revenues, but it is also cheaper than almost every alternative source of advertising. As a result of this, you can increase your touch-points with your audience and ramp up awareness — leading to higher conversion rates.
How can Facebook ads help an insurance company?
Facebook ads do more than just getting publicity for your insurance company. Here's how FB ads significantly boost business for insurance companies:
Content Generation For Increased Online Visibility
Most people research insurance companies and their services online. When you are advertising your blog or website on Facebook, a prospective customer can search for terms that meet their search query criteria.
As a result, instead of them finding you — you are helping yourself get found. So you will be among the first insurance companies they will likely click on. Doing so doubles your chances of doing business. It eventually increases search engine optimization (SEO) and your online visibility.
Build A Cohesive Brand
Facebook ads for lead generation help build Brand recognition. This is described as the ability of consumers to recall a brand when asked correctly. If you want your insurance company to be remembered like Apple or Pepsi, you have to advertise.
But we know that conventional advertising is expensive — especially on a large scale. However, to generate leads from Facebook ads for an insurance company, the cost is not that high!
Facebook is an incredibly useful tool in this process. It lets your company be more accessible to potential customers.
Increase Customer Acquisition
Facebook ads for insurance company helps one acquire more customers. You have an entire online community on FB and are directly engaging with customers. This helps to build brand loyalty.
Insurance is a service that is often regarded as impersonal and complex. Yet it is a pivotal part of health. Since people are digging deeper, you can use Facebook messenger to offer advice online. It's a quick and effective way to humanize insurance.
Optimize Customer Retention
To generate leads from Facebook ads for an insurance company and get benefits, you need a multitude of data. It can be:
How often people are opening your posts
What content gets most viewed on your site
Data like this helps in developing effective advertising campaigns and generate traffic for your insurance company.
Step-by-Step guide for generating leads using Facebook ads for an Insurance company
Now that you know that Facebook ads for lead generation are beneficial for your insurance company, let's work on strategies that can help you maximize this opportunity.
Here's a step-by-step guide on the same:
A. Choosing an objective
Facebook has about 11 marketing objectives & strategies available based on what you want to accomplish. These include:
1. Brand awareness and introducing your company to a new audience
2. Reaching out to a bigger audience
3. Driving traffic to a web page, app, or even messenger
4. Engage with a variety of audiences through different medius
5. Install your app
6. Get the audience to view your videos
7. Lead generation to get prospects into your sales funnel
8. Encourage leads to use Facebook Messenger to access your business
9. Convert prospects into leads
10. Connect the FB ads to your product catalog
11. Encourage customers to brick-and-mortar stores
B. Identify your audience
To generate leads from Facebook ads, an insurance company should know their audience. Target your ads by:
Age
Gender
Location
Income
Life events
C. Plan your budget
Just because you save on conventional ads doesn't mean that you waste money. Strategize and start your Facebook ads for insurance company campaign only after deciding on a budget.
One has the option to choose a daily or lifetime budget. Pick and set the start and end dates. There is also an option to set the Cost Control amount. This will help you to cap the cost per lead at an amount you find convenient. Ideally, you should leave this field blank and run campaign for a few days before deciding on the same.
As you get an approx cost of each lead costs, go back and set the cap amount. This will help you calculate your return-on-investment in a better way.
D. Go for captivating visuals
Visuals can redefine Facebook ads for insurance companies.

In Facebook ads, you are competing with every other post on your target audience's news feed. The visual ad should be compelling enough for the viewer actually to click it.

A high click-through rate means better business. Did you know that the average conversion rate for an insurance search ad is 5.10%, and for the same insurance display network ad, it's 1.19%!
On Facebook, this number goes up to 9%!
So make use of infographics, visuals, and videos to create an impression!
E. Identify the market need
Identifying the need for life insurance among users is challenging. Try to educate your customer rather than sell since people are on FB for social surfing, not buying.

Facebook also has the option to run an ad based on previous interactions with a video. Then re-target this audience with a more extended ad. Educate rather than sell on FB is a strategy that helps get higher ROI!
F. A/B testING
Running two or more ads at a given time is known as A/B testing. This way, you can see which Facebook ads for lead generation work better. It can be two different ads or similar ones with slight changes.
For example, rather than a landing page, a direct ad can help you generate more leads!
G. Give instant quotes
When generating leads from Facebook ads, an insurance company gives instant quotes. A number always hits the nail on the head. For example, you are offering a 20% discount on the premium. Instead of giving percentile, say that you will $4,000 off on your total premium amount (based on the math)! It's a quicker way to create an impact!
Some other strategies that you can try here are:
1. Give special offers and extend them
2. Tell a compelling story through the ad
3. Strike an emotional chord with your audience
4. Make use of CRM to keep track of the audience data
H. Hire a Facebook marketing agency
You are an insurance company that hopes to increase its revenues — but you are not a digital marketer. Hire professionals who can work on Facebook ads for insurance companies.
Be there to share your expertise on the subject matter, i.e., insurance. To generate leads from Facebook ads for an insurance company can turnaround your business.
Keep in mind that running ads for any business on Facebook is not easy. But insurance is often complicated with legal terms that are difficult to interpret. Go for catchy visuals, target the right audience, optimize your campaign for performance, test, analyze, and repeat the cycle.
With a good marketing company's expertise and consistency, and hard work, you will generate more leads and sales before you know it.